History of Lahontan State Recreation Area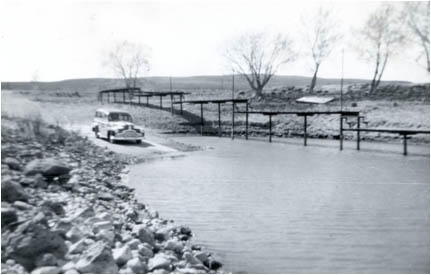 Lahontan Dam and reservoir are part of the Newlands Project and one of the first irrigation projects under the 1902 Reclamation Act. In 1905 it became the first to deliver water from works constructed by the Bureau of Reclamation. The project diverts and stores water from the Truckee and Carson River Basins to irrigate lands near the town of Fallon and to produce hydroelectric power. Today about 30,000 acres are irrigated from the reservoir; depending on the snow pack. Drainage water from the irrigated lands flows into the Stillwater Wildlife Management Area, one of the finest waterfowl areas in Nevada.
The Dam is 162 feet high and 1,700 feet long holding 312,000 acre feet of water when full. The reservoir is named after ancient Lake Lahontan which covered more than 85,000 square miles of the western Great Basin during the last Ice Age. Traces of the ancient shoreline can be seen on the mountain sides of the surrounding region. Lahontan became a Nevada State Recreation Area in 1971.