Natural Resources and Climate of Mormon Station State Historic Park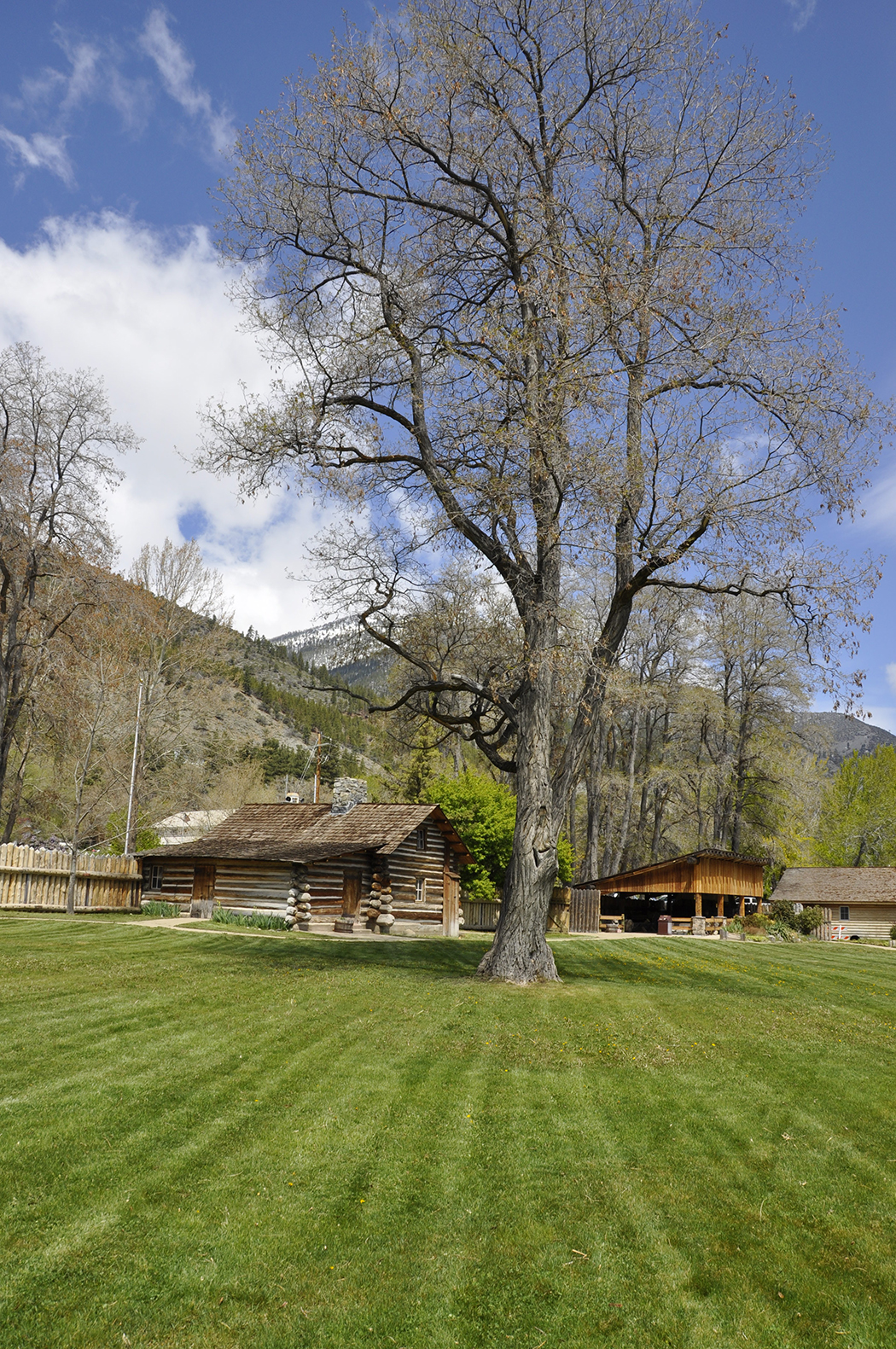 Genoa is located within the Carson River Basin, at the base of the eastern slope of the Sierra Nevada. This slope constitutes a major watershed area for the ranchers of the Carson Valley. The park is situated within the town limits of Genoa, which has had continuous cultural and agricultural activity for more than a century. Mormon Station exhibits no characteristics of the natural vegetative communities of the region. Many of the existing trees were planted in the 1800s. The surrounding area transitions from the sage brush/ salt brush plant community of the Great Basin Valleys, to the moist, tree covered slops of the Sierra.
Even though the park is located in the middle of a populated area, it is not uncommon to see mule deer foraging in the park or on neighboring lots. The park supports a variety of small birds typical of the Sierra foothills, as well as many squirrels and chipmunks.
The climate is typical of much of Nevada, dry air, light precipitation and large temperature changes. The Sierra Nevada Mountains impact almost all of western Nevada's climate, acting as a barrier to maritime air moving inland from the Pacific. Summers are generally hot and dry. However, due to its proximity to the mountains, Genoa is typically cooler than the desert just to the east. The average high in the summer is 88˚F with winter lows averaging 20˚F.