Recreational Trails Program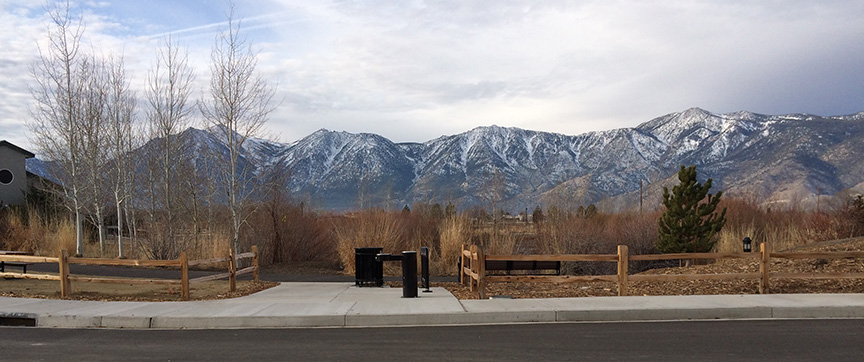 The Nevada Division of State Parks administers grant funds from the Federal Highway Administration's Recreational Trails Program (RTP). Approximately $1.2 million in funding is available for the 2019 fiscal year. Applications are due by November 9, 2018. The program funds motorized, non-motorized, and educational recreational trail projects for federal, state, and local governments, American tribes, special government districts and private individuals and organizations. Previous projects have included the Flume Trailhead Parking at Lake Tahoe, the Ash Canyon Creek Bridge in Carson City, the Valley of Fire "Leave No Trace" Education Program and the Lake Mead Motorized Route Management Project. For further information or questions, please contact Janice Keillor at 775-684-2787 or jkeillor@parks.nv.gov.
The Recreational Trails Program (RTP) is a Federal-aid assistance program to help states provide and maintain recreational trails for both motorized and non-motorized recreational trail use. Each state develops its own procedures to solicit projects and select projects for funding in response to recreational trail needs within the State. The available amount to be received for the next cycle is typically announced in summer/fall.
View the list of the 2018 Recreational Trails Program Final Awards.
2019 Recreational Trails Program Applicant Handbook
2019 Recreational Trails Program Application (pdf)
2019 Recreational Trails Program Application (word)
2019 Application Budget Section
The Nevada State Recreational Trails Program Advisory Committee will conduct a meeting on December 5 and 6 at Clark County Wetlands Park in Las Vegas.
For information on Off-Highway Vehicles (OHV) registration, visit the Department of Motor Vehicles or visit the Off-Highway Vehicle Program for information on its grant program.
RTP FORMS
RTP Quarterly Report
RTP Request for Reimbursement Form
CONTACT
Janice Keillor
Park and Recreation Program Manager/State Trails Coordinator
(775) 684-2787
Email