Employment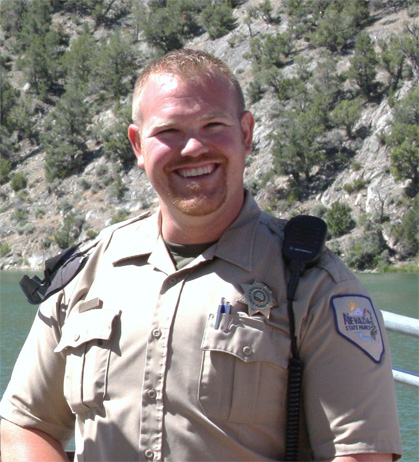 If you love to work while being surrounded by outstanding natural and cultural resources, a position with Nevada State Parks may be just right for you. By combining a love of the outdoors with an opportunity to work with visitors from around the world, you will findyou have more than just a job – you have an adventure.
Nevada State Parks employs both permanent and seasonal staff. These positions vary from park rangers to equipment mechanics, park interpreters to project managers, and park aids to lifeguards, to name a few. ​
Permanent position openings are announced online through the Nevada Division of Human Resource Management. Applications must be received by that agency by the deadline on the job announcement. If you are unable to submit an application online, please contact the Nevada Division of Human Resource Management at (775) 684-0150 to request a hard copy of the application. The Division of State Parks does not accept applications or resumes directly for permanent positions
Permanent Employment
Facility Manager - Las Vegas (Apply Now!)
Administrative Assistant 3 - Walker River State Recreation Area (Apply Now!)
Park Supervisor 3 - Lake Tahoe Nevada State Park (Apply Now!)
Accounting Assistant 3 - Fallon, Nevada (Apply Now!)
Seasonal Employment
NOW HIRING! Seasonal position are currently available at State Parks throughout Nevada.
How to apply for seasonal positions:
Interested persons may submit a copy of their completed NVAPPS applicant profile directly to the Region or State Park where they are interested in working. Selected applicants will be contacted for interviews as vacancies occur. Please indicate on your applicant profile what Region, State Park(s) and position you are applying for.
The NVAPPS applicant profile can be completed here by clicking on the "How to Apply" tab and then clicking on "Getting Started: How to Create an Account and Complete your Profile in NVAPPS." View the NVApps Instruction Page.
Do not apply online for these positions.
PARK RANGER TECH II (SEASONAL)
Hourly Rates Effective July 1, 2019
| Job Classifications | Pay Grade | Starting Hourly Rate |
| --- | --- | --- |
| Park Aid I | 20 | $13.42 |
| Park Aid II | 21 | $13.96 |
| Park Ranger Technician I | 23 | $15.04 |
| Maintenance Repair Worker I | 23 | $15.04 |
| Lifeguard I | 23 | $15.04 |
| Lifeguard II | 25 | $16.27 |
| Maintenance Repair Worker II | 25 | $16.27 |
| Park Ranger Technician II | 26 | $16.92 |